Books
NOW AVAILABLE
Stairway to Paradise: Growing Up Gershwin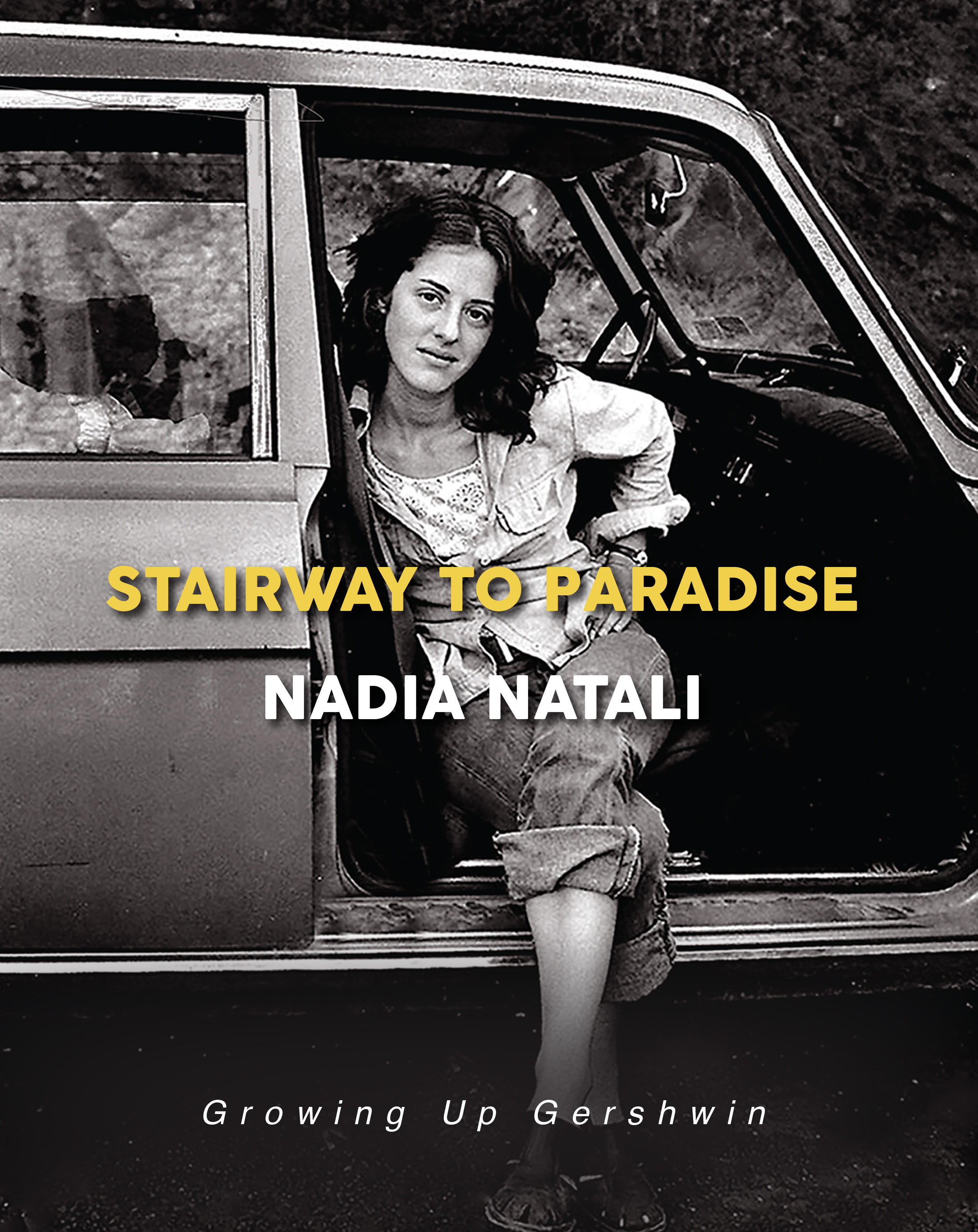 Her father invented Kodachrome, and her mother—who sang and danced professionally—was the sister of George and Ira Gershwin. Growing up in Westport, Connecticut amidst great privilege and uncommon fame, Nadia Natali might have chosen a life of comfort and celebrity. But from an early age, she was driven to create one of great consequence instead, one in which she could seek her true purpose and life's deepest meanings.
When she met photographer Enrico Natali, the two embarked on a shared quest not simply for adventure, but also a journey to discover how their lives could most profoundly unfold. Their yearnings for lives fully-lived took them to a wild and wonderful piece of property surrounded by the Los Padres National Forest in the coastal mountains of Southern California—a place where they lived in a teepee, started a family, and carved out rich satisfaction as they transformed their beautiful piece of earth into Blue Heron Ranch.
The forty years between then and now have been filled with unimaginable adventures, the kind of tragedy that can utterly destroy the lives of those who must endure them and go on, deep introspection and personal growth, as well as joy and gratitude as bounteous as the natural world surrounding them.
Santa Barbara New-Press Feature
November 1, 2015 | Hardcover | Rare Bird Books | ISBN: 978-1-942600-57-2 | Price: 29.95 USD/ 37.50 CDN | 304 pp | Trim Size: 7 x 9 in | BIOGRAPHY & AUTOBIOGRAPHY | Women | Biography
ORDER ONLINE NOW:



---
The Blue Heron Ranch Cookbook: Recipes and Stories from a Zen Retreat Center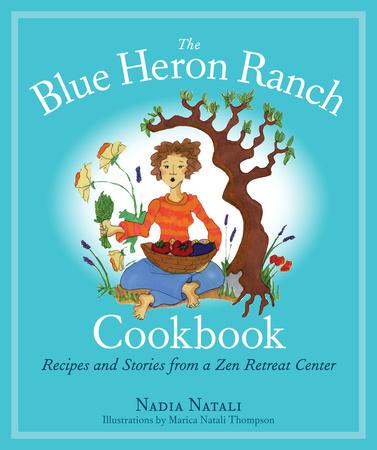 The Blue Heron Ranch Cookbook, based on Cooking Off the Grid, also by Nadia Natali, blends 126 tasty, healthful recipes with lively tales of the Natali family's adventures living close to the land—in the wilds of California's Los Padres National Forest. Nadia Natali's varied dishes, suitable for any group or family, are presented in a simple style that makes them both visually appealing and effortless, as a sequence of ingredients that correspond to numbered directions. Each chapter opens with a vivid account of the family's trials and triumphs at Blue Heron Ranch, followed by a particular category of recipes, arranged in seven groupings. Whimsical illustrations adorn the recipes and embellish the sometimes poignant, often hilarious stories about raising a family in the wilderness, running a meditation center, and facing nature's seemingly endless challenges—with the Blue Heron Ranch kitchen being the center around which these events unfold. Recipes include Blue Heron Ranch Potato Leek Soup, Saturday Market Quiche, Miso Pine Salmon, Ojai Bouillabaisse, Early Morning Rice Cream, Aunt Ev's Cardamom Bundt Cake, and Honey Almond Chai. The Blue Heron Ranch Cookbook offers culinary and spiritual sustenance to anyone who wants to experience, or revisit, the pleasures of comforting, communal meals at Zen and other retreat centers.
June 29, 2008 | Paperback, North Atlantic Books | ISBN: 9781556437175| Trim Size: 8 3/8 x 10 in | Page Count: 224 | Price: $21.95 | BUDDHISM | COOKBOOKS | PHILOSOPHY
ORDER ONLINE NOW: